PLEASE NOTE THAT THIS HAS BEEN POSTPONED UNTIL 2021.The dates no longer apply.
Mohammad Al Janaideh and I will be co-chairing the Security and Resilience of Autonomous Cyber-Physical Systems Special Track as part of IEEE ICAS 2020.
Cyber-physical systems have established themselves as critical building blocks for modern society. They can be found in energy, transportation, healthcare and robotics sectors. The tight integration of computational and telecommunication elements with application-based physical components provides and outstanding opportunity to engineer autonomous systems that can be adaptable and functional yet efficient. However, autonomy albeit advantageous in its convenience leads to natural concerns of trust and safety of these systems. Specifically, challenges exist in ensuring security and resilience. This special track aims to provide an exposition of leading-edge papers in the field of secure and resilient autonomous cyber-physical systems.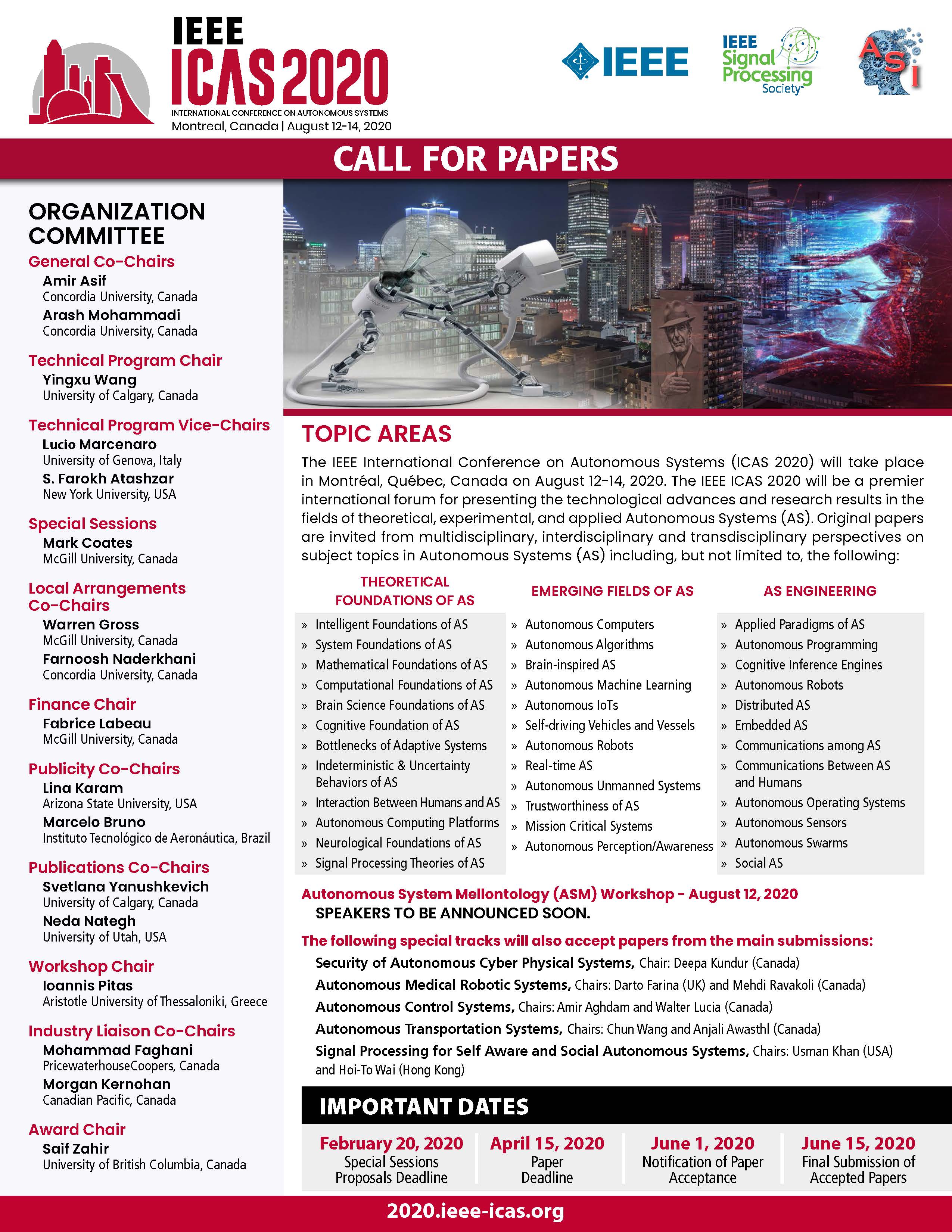 ---