Home Page of Pas S. Pasupathy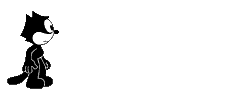 communiCATion
Welcome to my home page; feel free to browse around !
I am a Professor Emeritus in the Communications Group in the Department of Electrical and Computer Engineering at the University of Toronto. I no longer accept graduate students for research supervision; I may be willing to co-supervise students if there is a request from the main supervisor and the student. Here are a few items which describe me and my work.
My research interests are in the general areas of: data communication, modulation and coding, statistical communication theory, statistical signal processing, communication algorithms, advanced receiver design . The application area is mainly in the field of wireless communication. I have also worked on projects dealing with application of signal processing to DNA sequencing. At present, I am a Professor Emeritus and mostly co-supervise students along with my other colleagues in the Communication Group.
My hobbies in the recent past :
---
Pas S. Pasupathy